It's been ten years since my first collection. It only feels like yesterday.
All the people I've met, all the things I've learnt, mainly the hard way.
And that some of you reading this have been along for almost all of the bumpy but fun ride.

2008
Special Occasions.
The very first summer collection has all the same favourites. Stripes, florals, broderie.
Named after all the fun, special events happening in life at that time.
'Caroline's Wedding', Pete's Engagement, 'Portsea Polo', 'Grace's Christening'.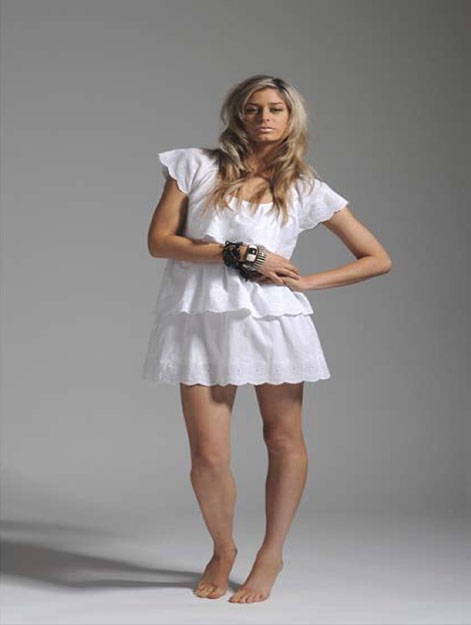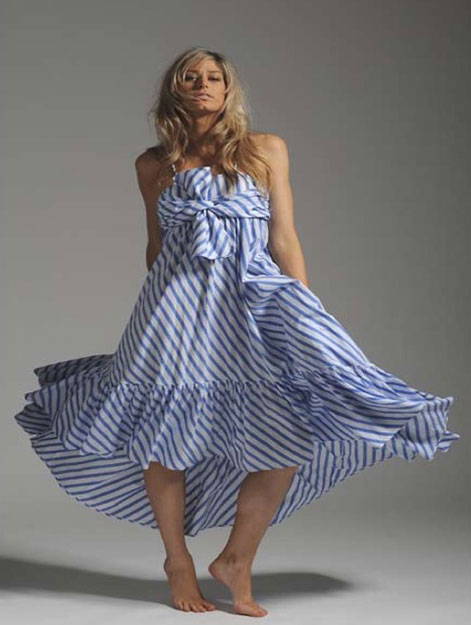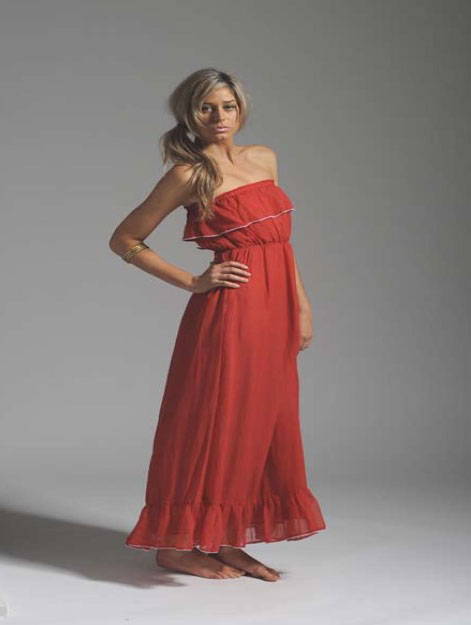 2009.
Summer in Sydney.
We'd just spent our first year living in North Bondi, with a year round tan.
Hence a new neutral colour palette & all the names describe life in Sydney at that time 'See you at the C.Y.C', 'North Shore', 'Ice-cream at Icebergs'.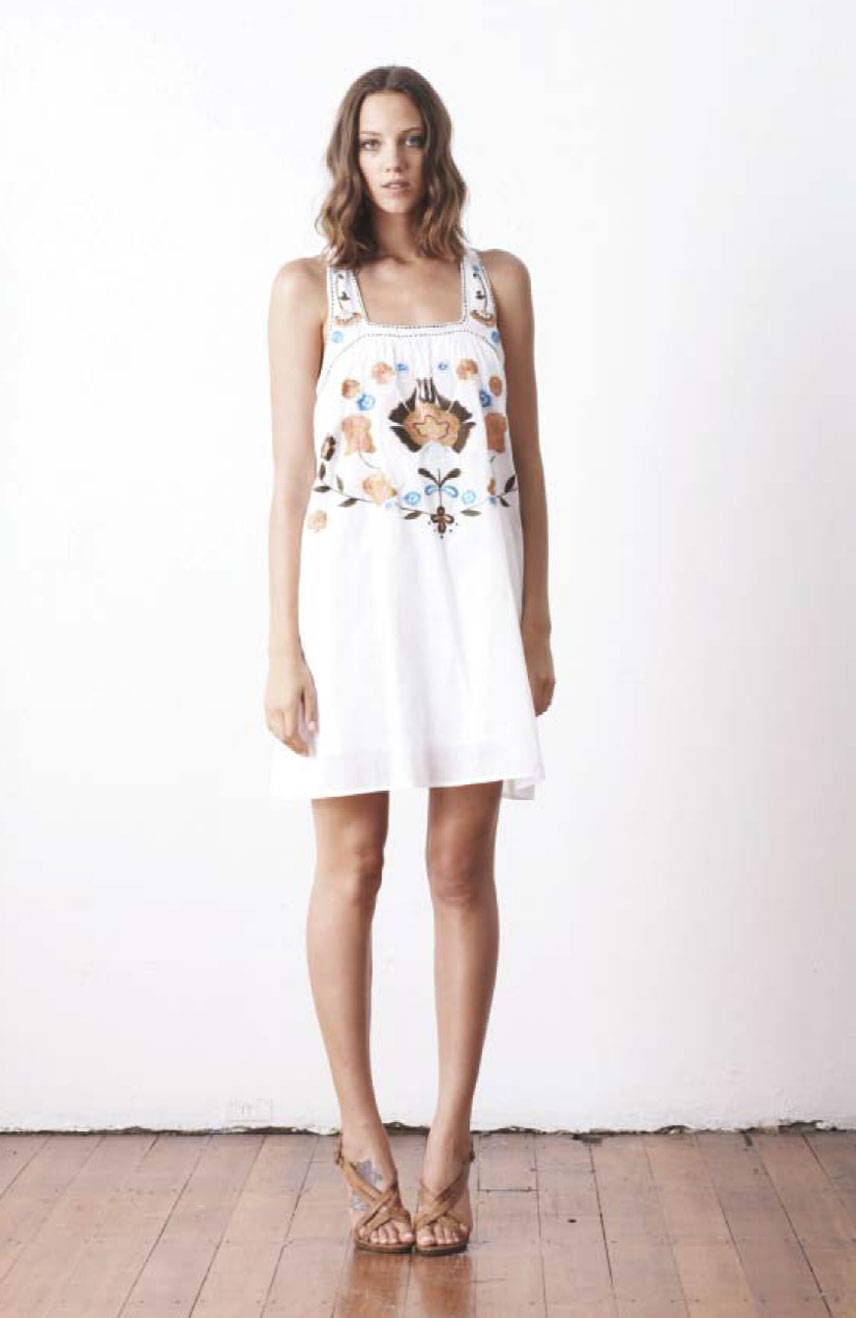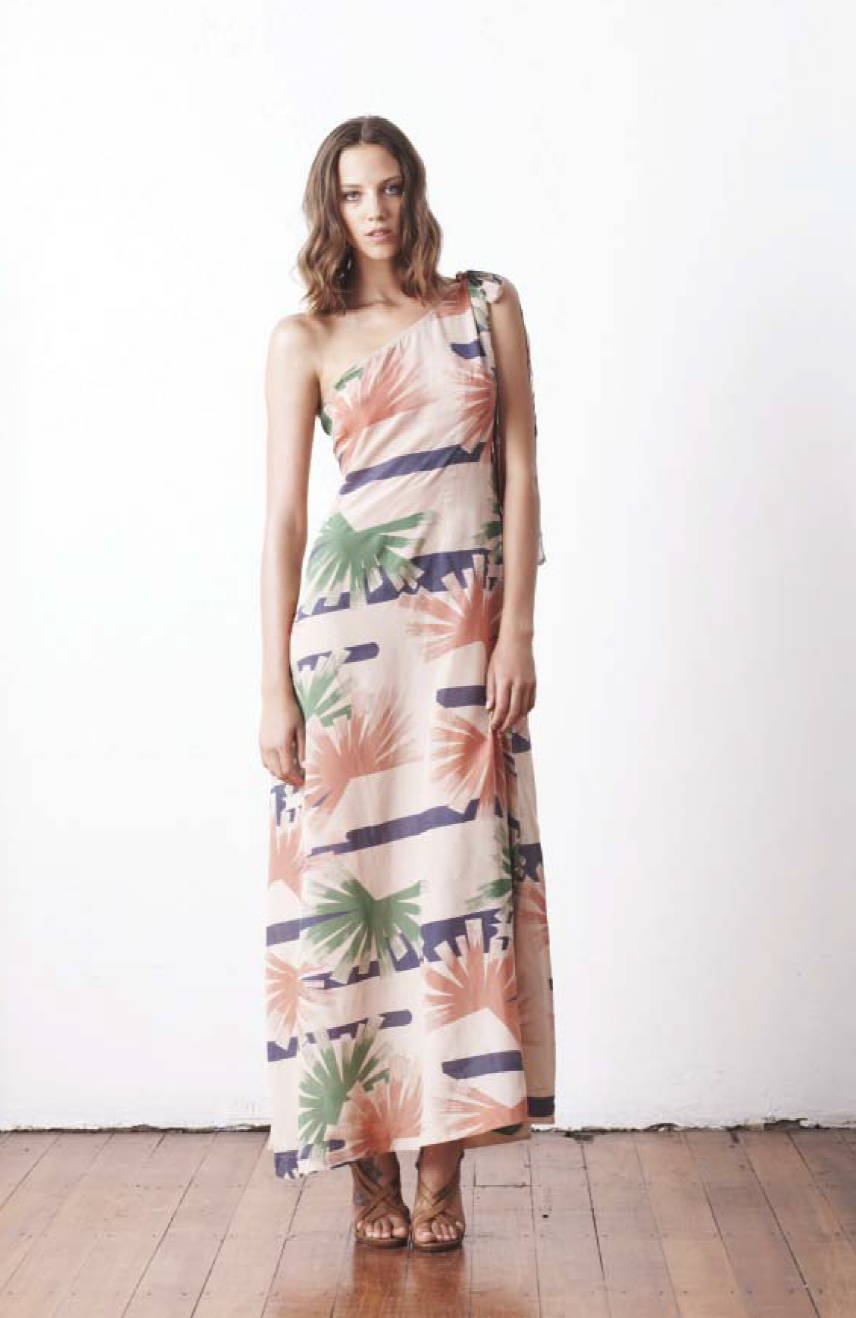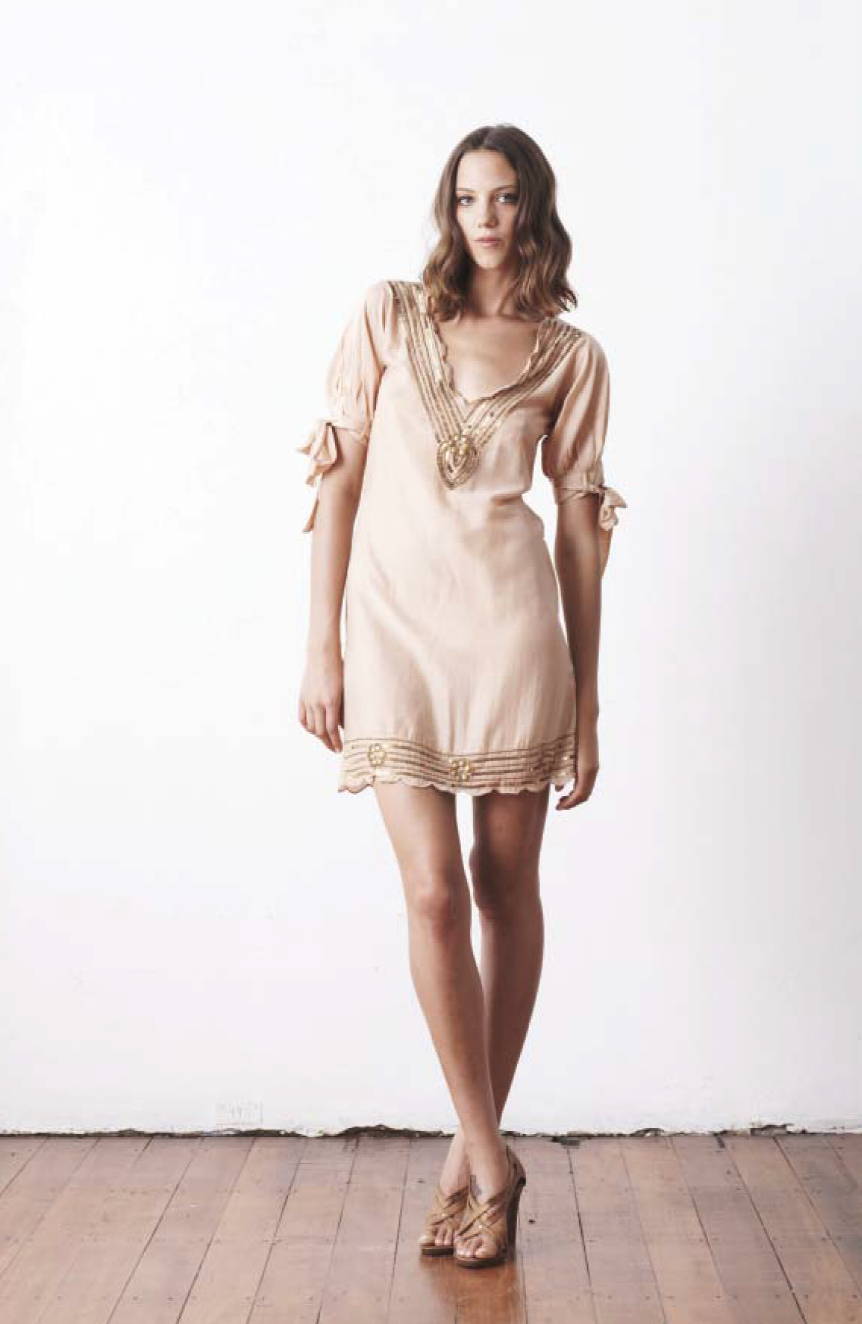 2010
A Polaroid Filter.
We converted all our campaign shots to Polaroid. Everyone thought I had made a mistake & used blurry photos.
Now 8 years later it's totally normal to request photos in 35mm, high res & polaroid filters all day long.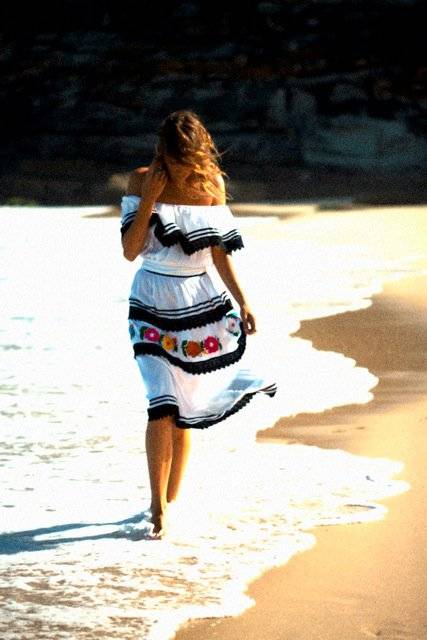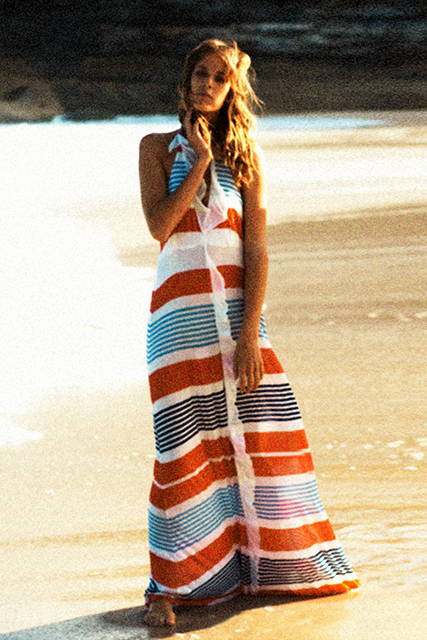 2011
Glamarama.
This shoot was shot just outside home at Tamarama (I'd moved one beach down from Bondi).
The most dramatic beach & rock formations as a perfect backdrop against the gorgeous American model Jira.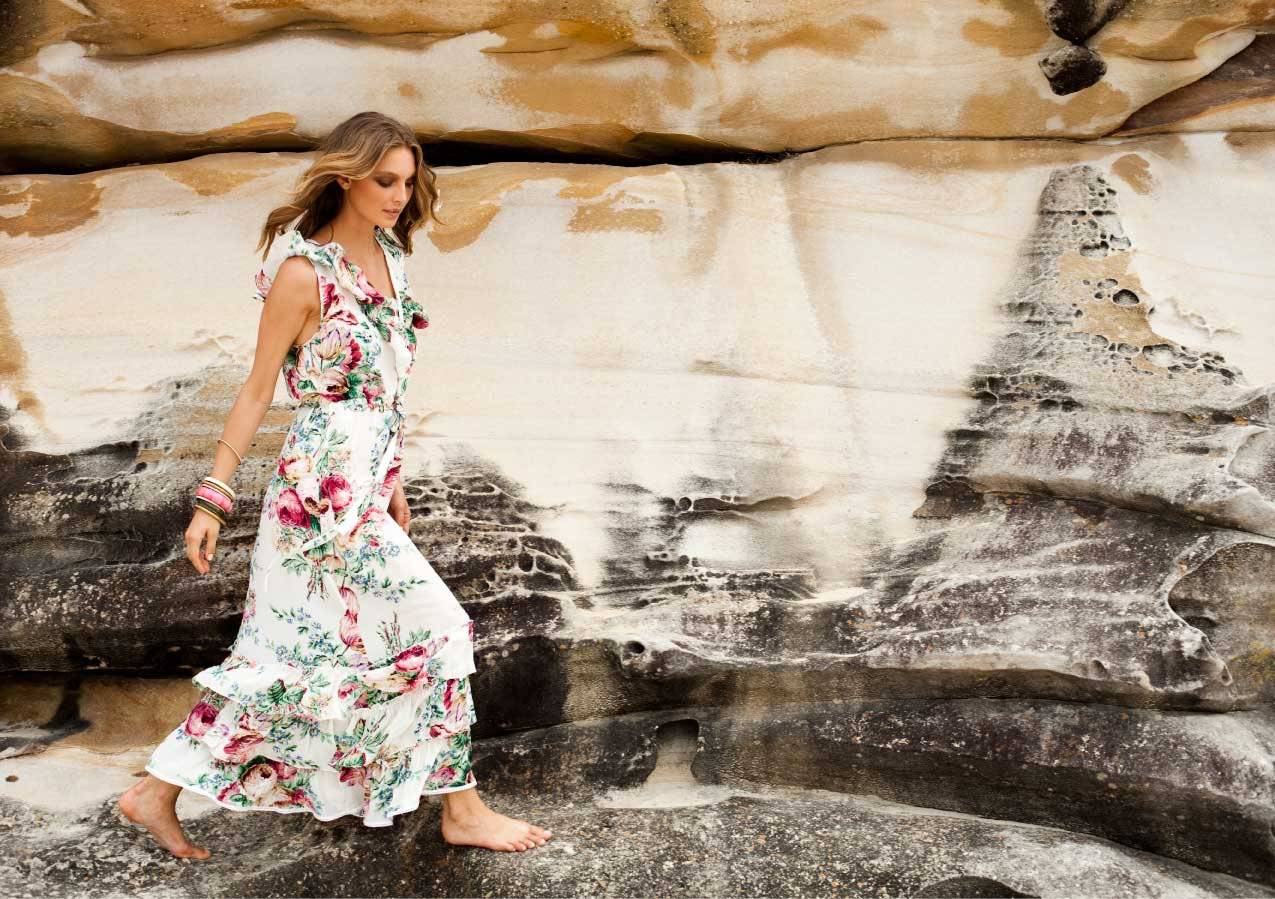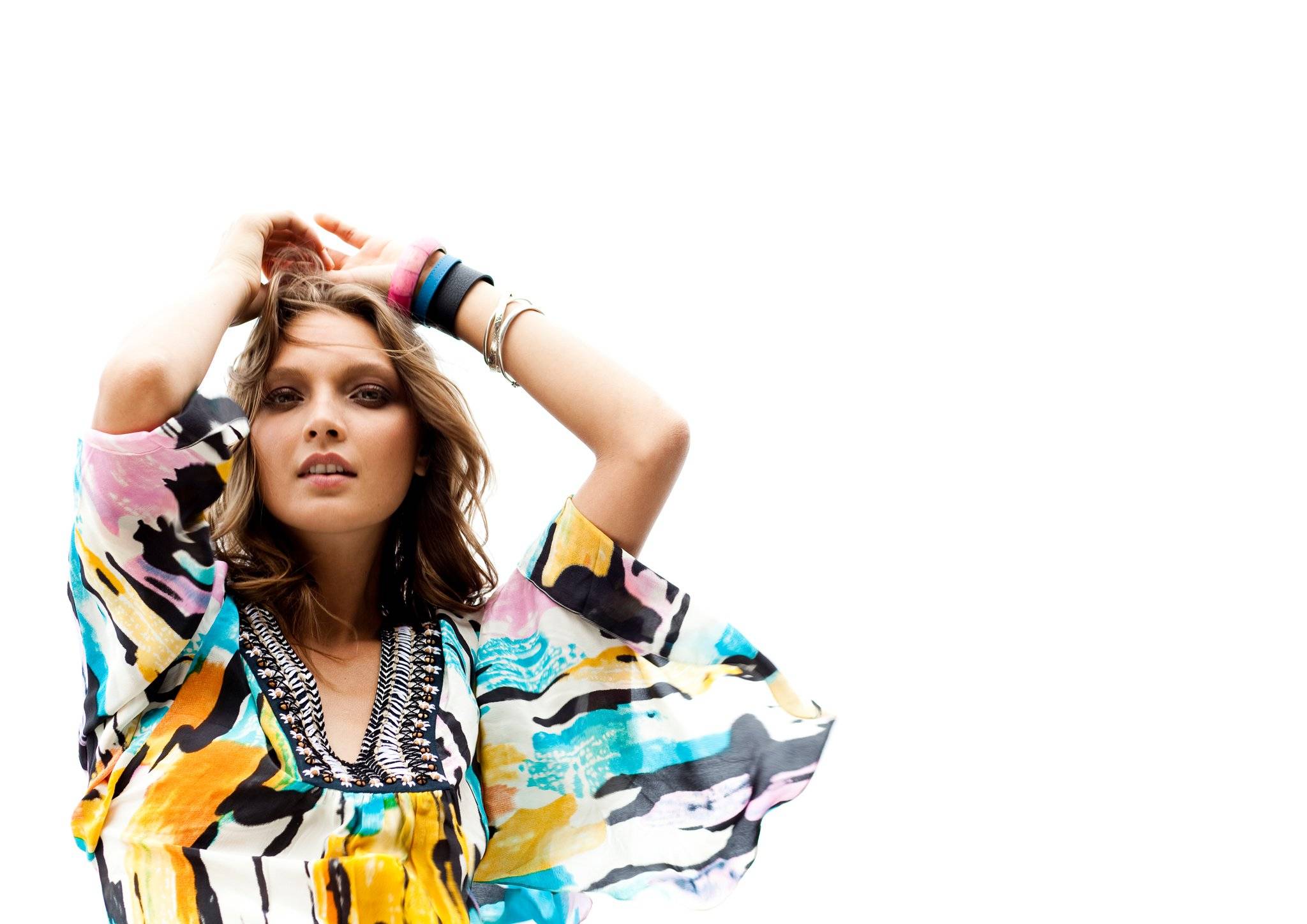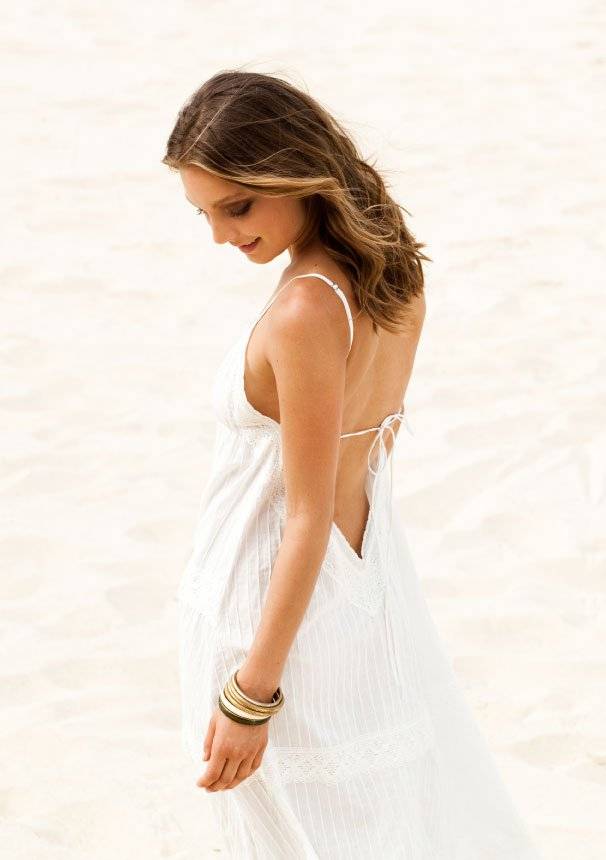 2012
For the love of dappled things.

Inspired by soft dappled summer light through leaves, & dapples on horses.
We'd planned to shoot outside however an enormous storm changed our plans.
Instead we shot in a events prop warehouse to create the effect with cracking thunder & lightning all around us.
The beautiful Kiwi Annabella Barbar became on overnight sensation soon after this shoot.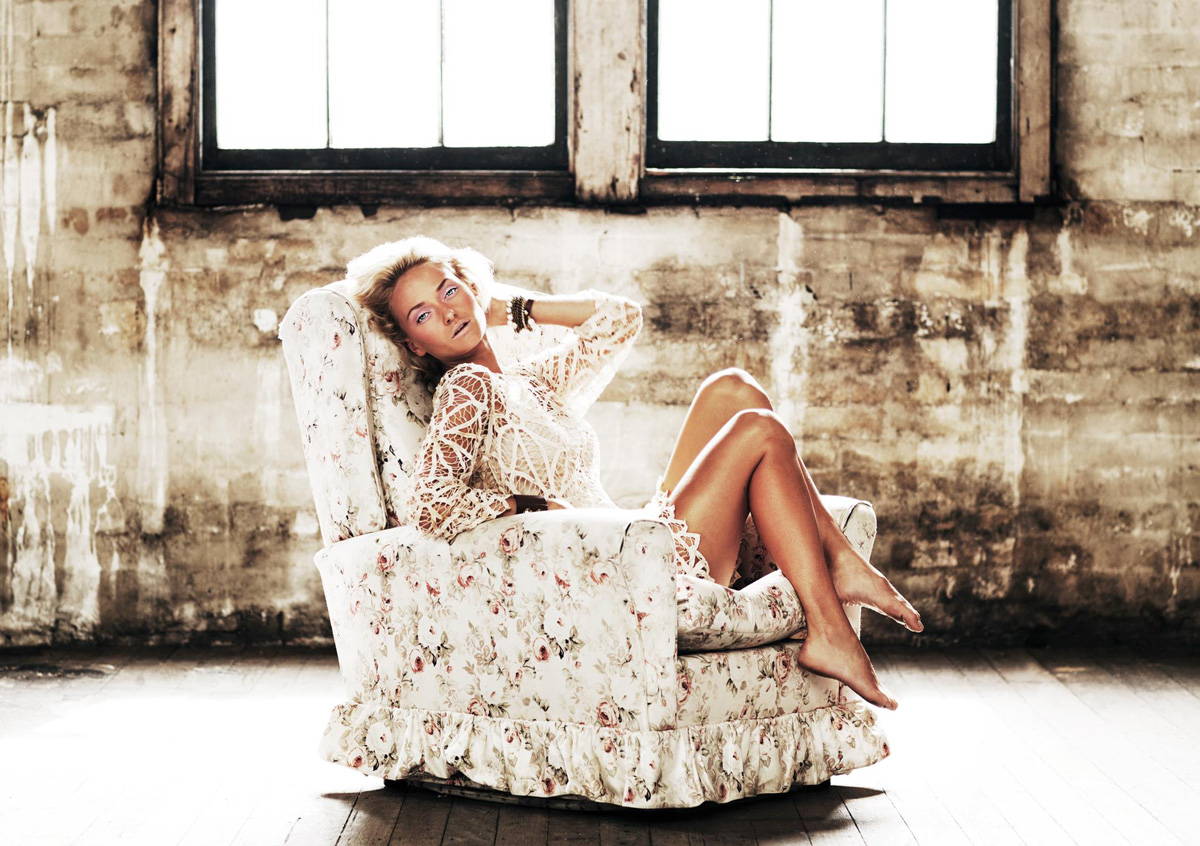 2013
Agua de Coco
We'd just returned from our first (of many) trips to Brazil where we spent most of our time drinking 'Agua de Coco' fresh coconut water. Inspired by the incredible beaches & history of Portuguese early settlement in Rio we shot overlooking Rose Bay in Sydney.
Our model was supposed to evoke the deep tanned beauty of the South Americans. She'd just stepped off a plane from a European winter and as pale as a ghost. We had to empty a whole bottle of Tan in a Can on her for the first hour of this shoot.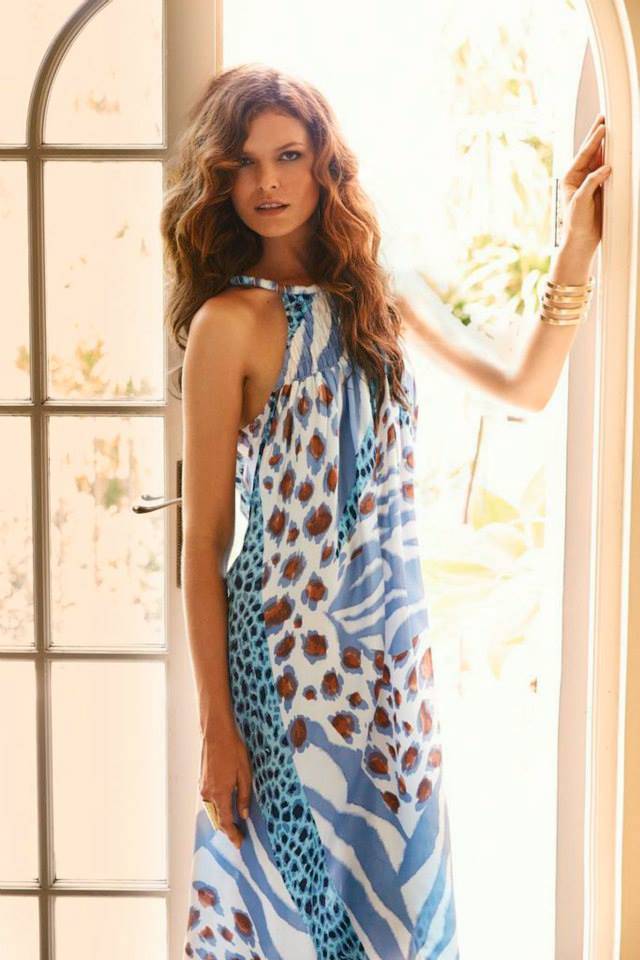 2014
8 Orla Bardot

This range was inspired by an incredibly beautiful small village not far out of Rio de Janeiro, Buzios made famous by Brigitte Bardot hiding from the paparazzi in the 60's. Referred to as the Saint Tropez of South America.
We shot at the freshly renovated, super fun, famous Watsons Bay Hotel, Sydney. Seriously beautiful French model Sophie Lecaureux was perfect as our Bardot muse.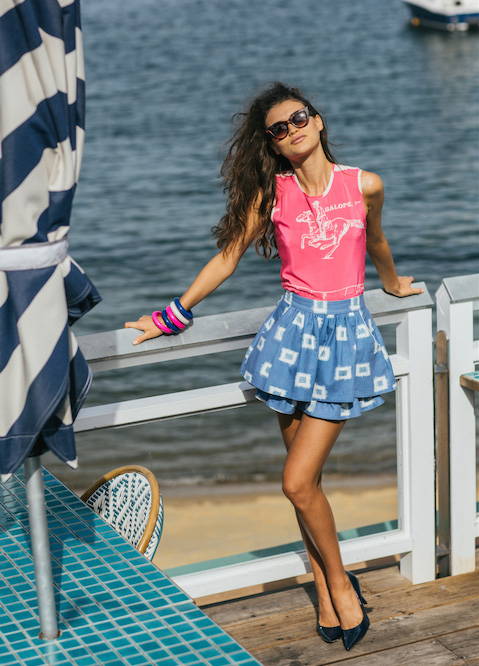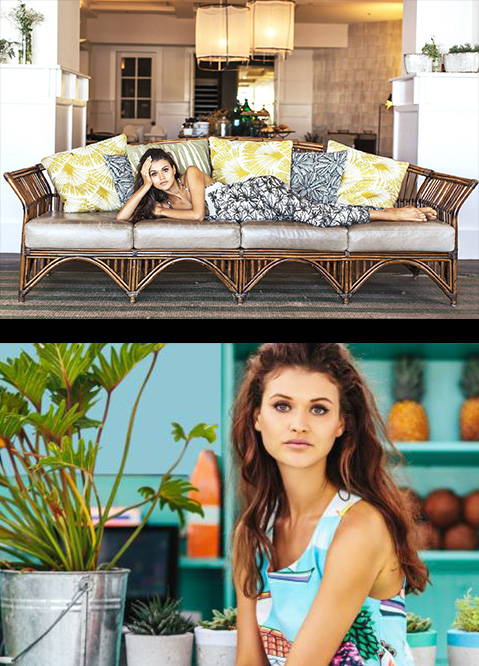 2015
The Shell Seekers.
A favourite novel about wonderful bohemian characters, set in Ibiza, Cornwall & London. A really beautiful book & another seriously beautiful house overlooking Gordons Bay, Sydney. We loved using for the second time as our model the gorgeous Cisco (owner of The Slow in Bali amongst mothering & looking this good) the perfect muse for this jaw dropping setting.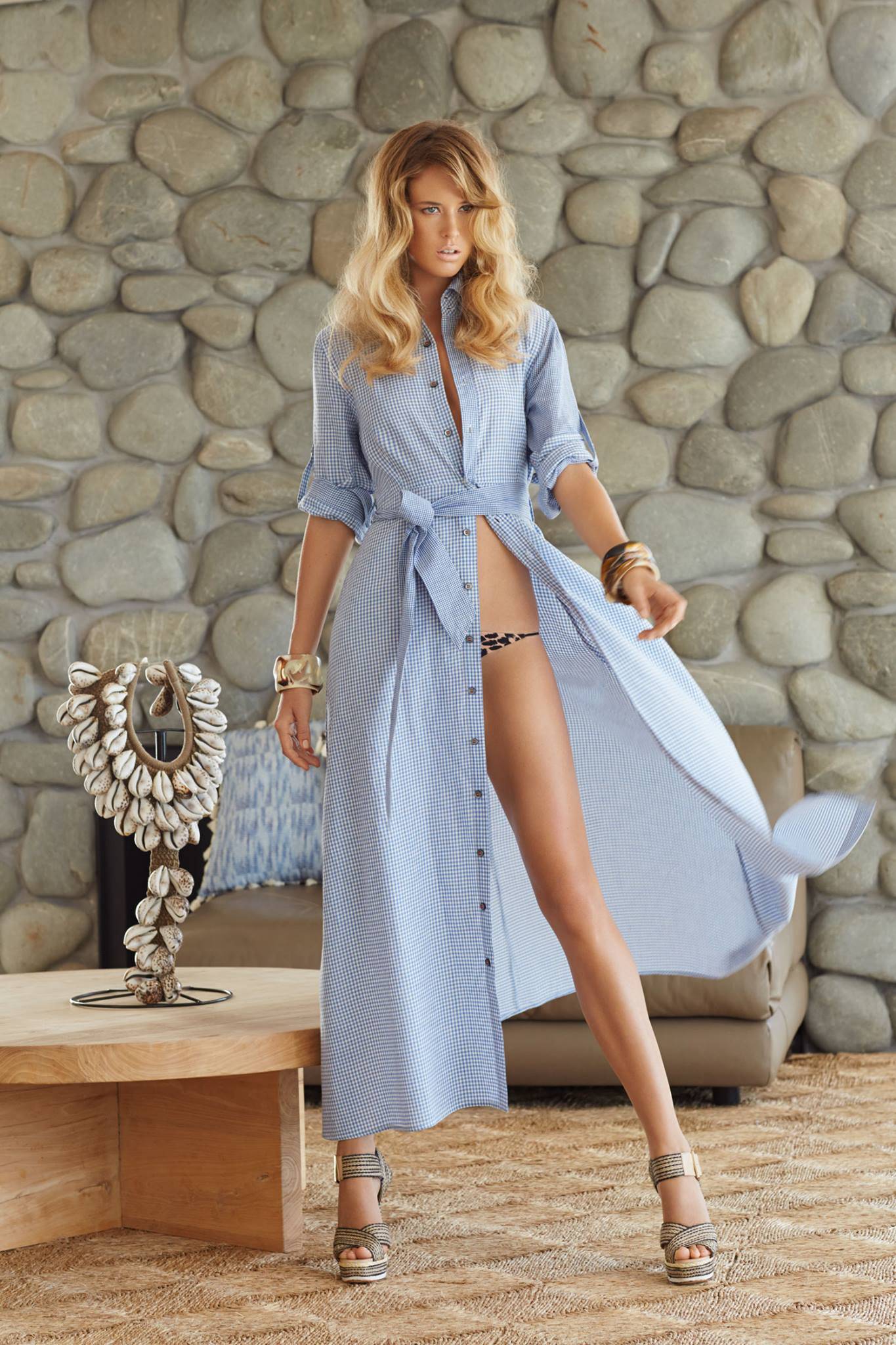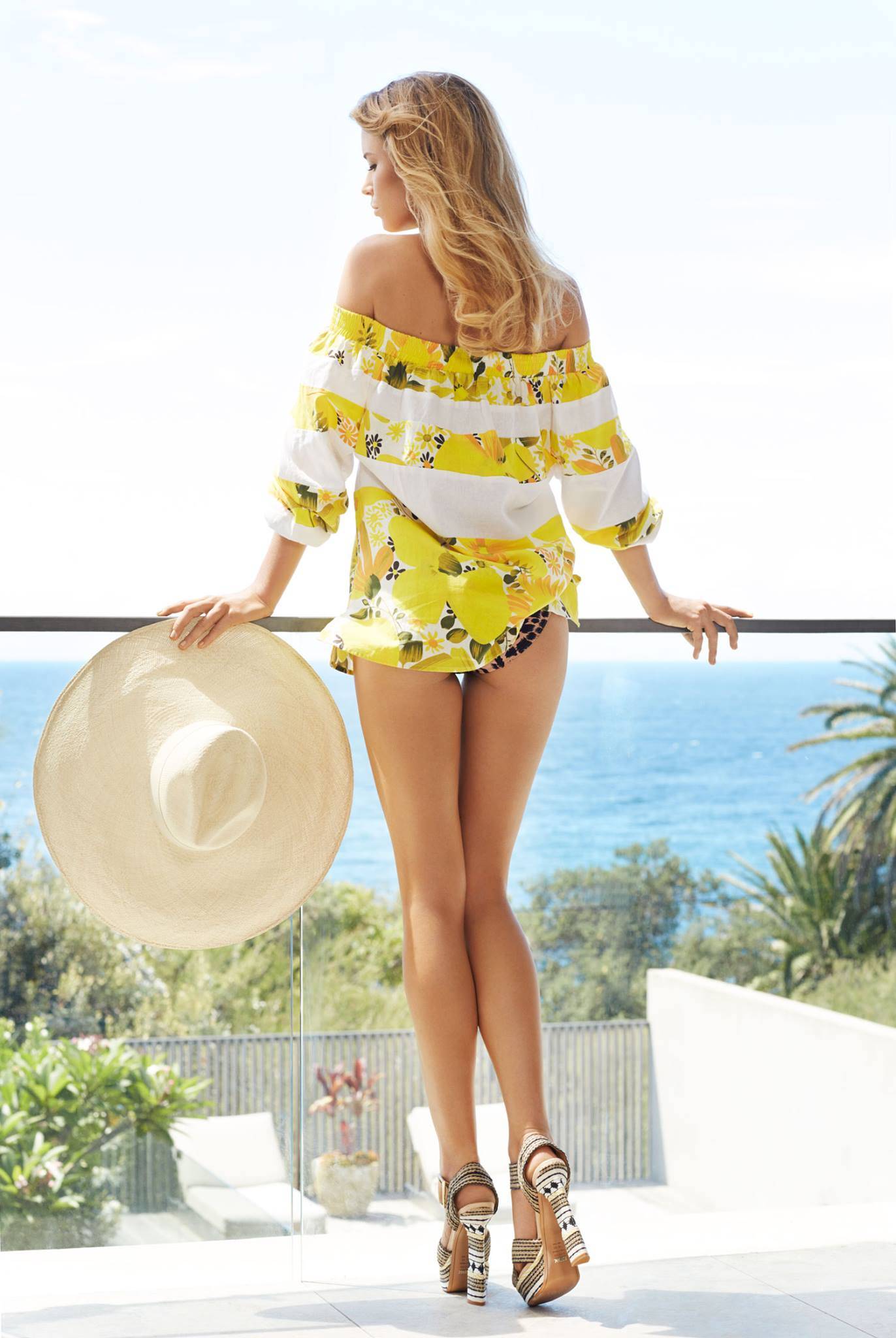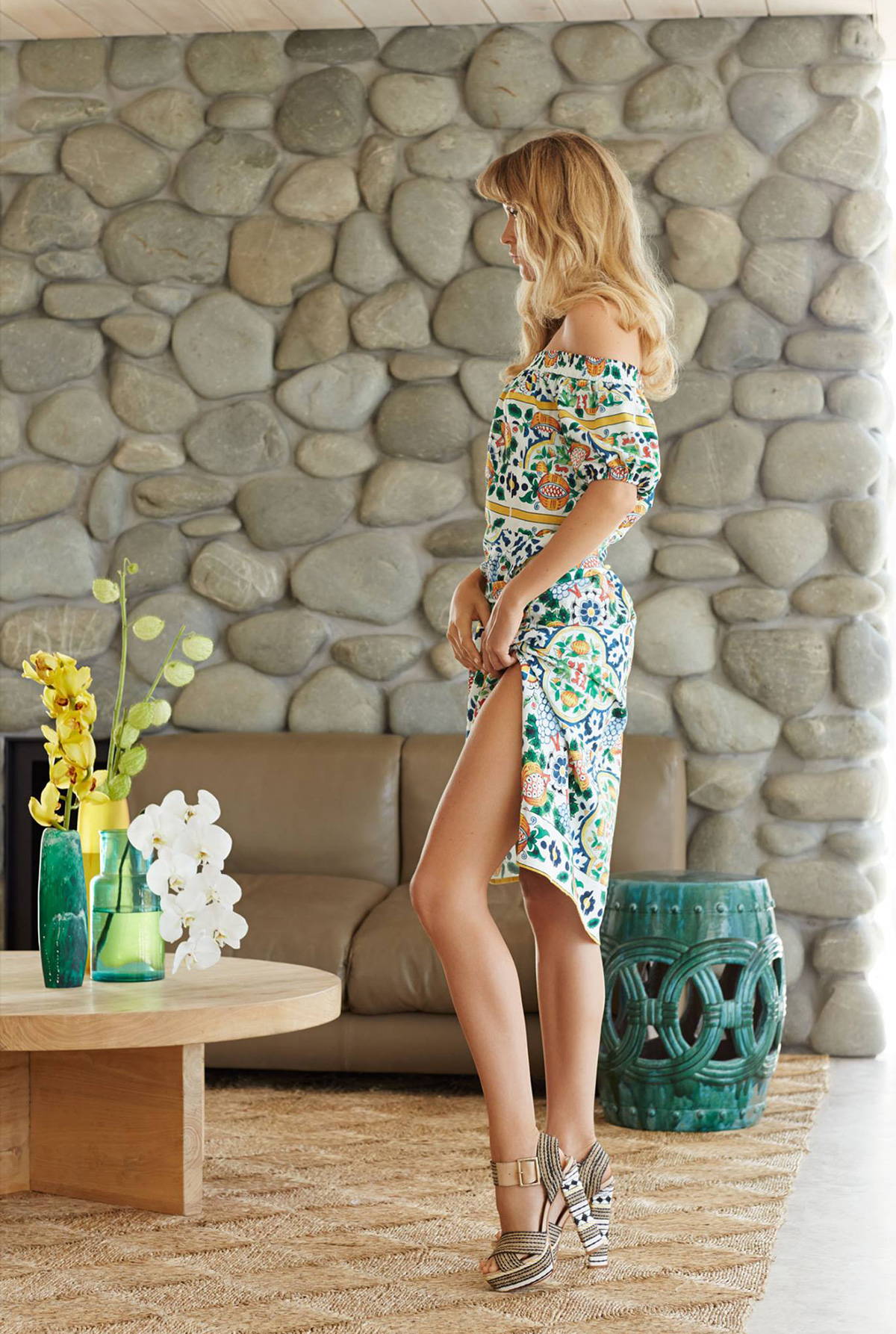 2016
Coming Home.
Whilst designing this collection we moved home, back to South Australia. We loved so much bringing the newest member of our team into this world surrounded by rolling hills, grazing horses, sunsets over the lake and most of all family.
We shot this at the incredible Second Valley, Fleurieu Peninsula on a 44 degree day, running up and down these hills in between shots to check on two month old baby Ollie.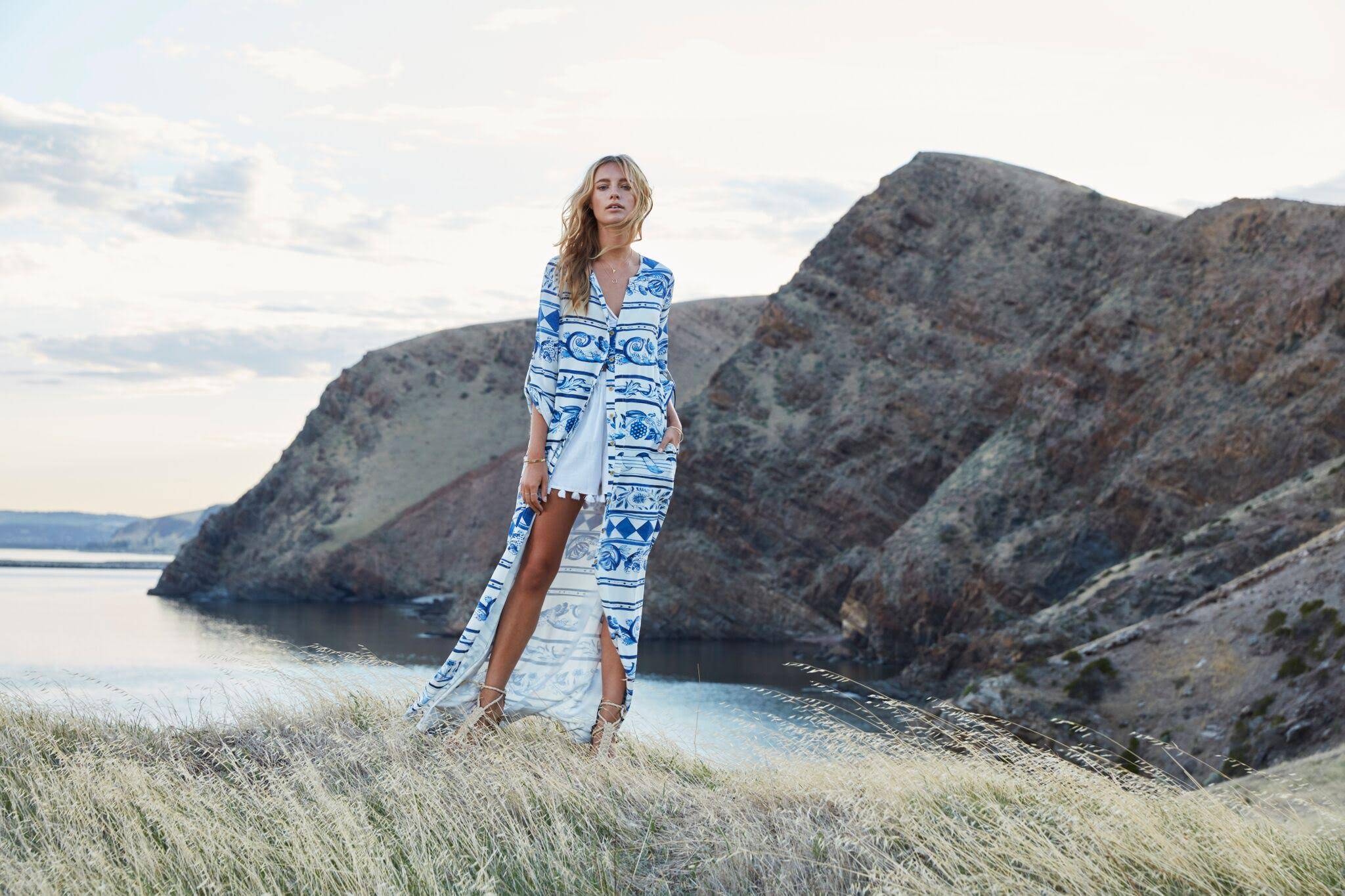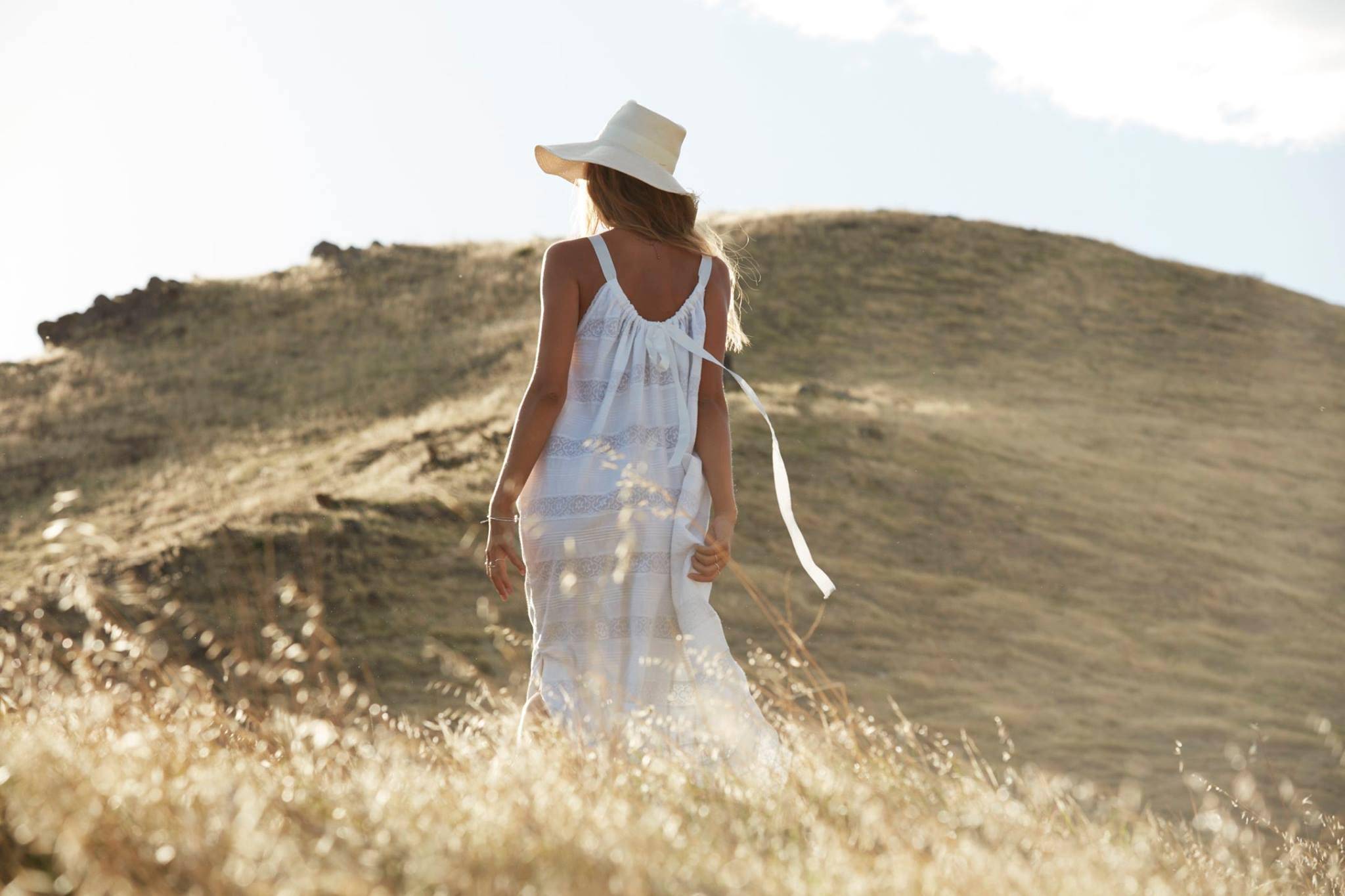 2017
I go to Rio.

I'd designed this range whilst visiting Rio & somehow, amazingly, we successfully created the Carioca vibe in The Adelaide Botanic Gardens. We used the beautiful Ilona for this shoot whose background is half Croatian, half Polynesian. In true Australian style it was a melting pot of cultures to create near perfection of what we set out to achieve.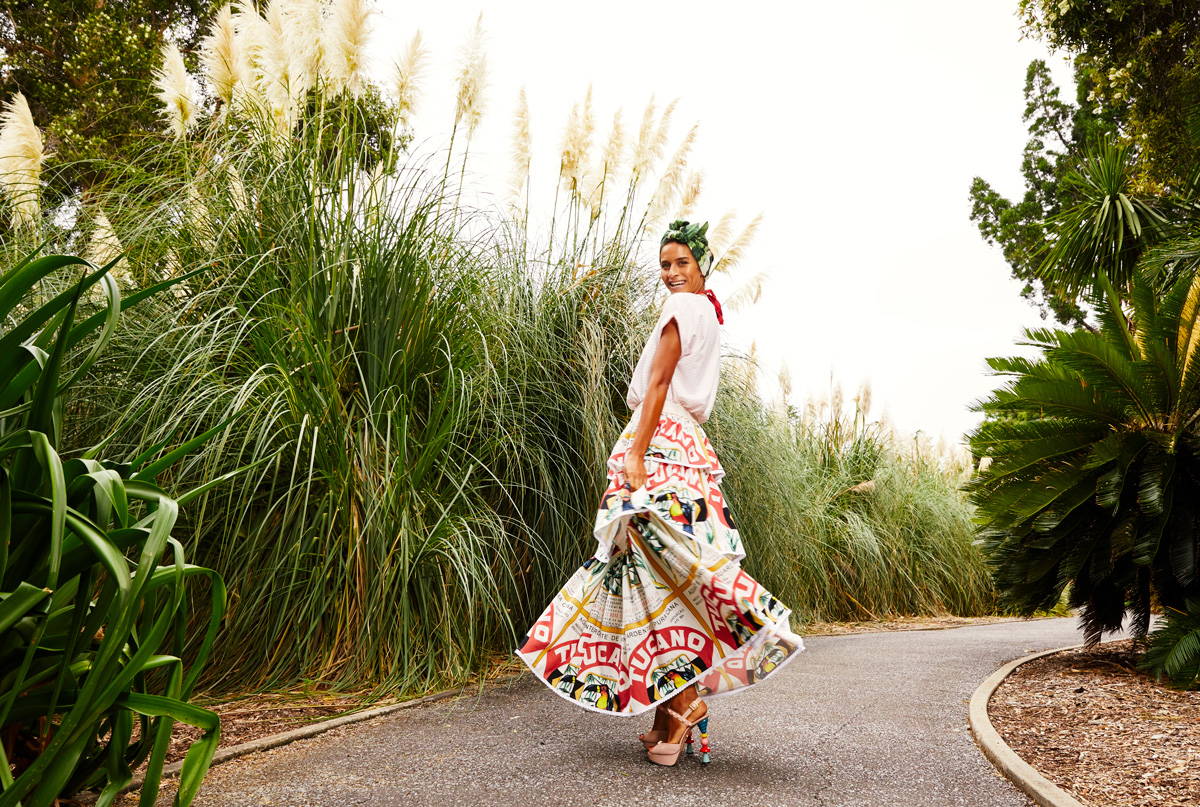 2018
Blossom.
I wanted this shoot to be as memorable as possible as it was the tenth summer collection. It had to be extra special. In the middle of the hottest Australian summer on record, I searched high & low for a garden that would be in flower in the middle of February. It paid off. We shot at the incredible Heronswood House, home of the fabulous Diggers Club on the Mornington Peninsula. With the perfectly imperfect Anna Feller as our model it was one of the most beautiful and my favourite shoot to date.